Haystaq has built national models predicting voters' attitudes about 60+ different issues. These are based on large-sample phone surveys and are applied to all 200 million voters nationwide.
We've analyzed our national issue models and found that these are the top issue scores among the group of Bernie supporters less likely to turn out for Clinton this fall
Support for marriage equality

Support for marijuana legalization

Environmental issues including support for renewable energy, opposition to fracking, and belief in human-caused climate change

Pro-Choice

Support for raising the minimum wage
They are also strongly against some of Trump's signature policies such as a ban on Muslim immigration and a wall between the US and Mexico.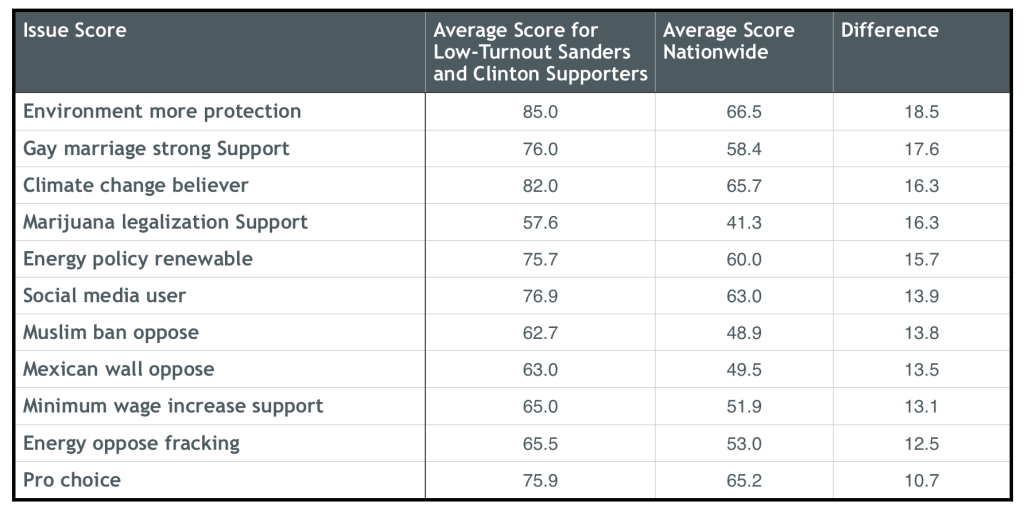 For a full list of issues important to this target group, contact info@haystaqdna.com.
See our full list of issue models.